What to do in Strasbourg and what to see
Discover Strasbourg and be truly enchanted! Along with its UNESCO World Heritage-listed "Grande Île", the city boasts its own, highly-particular atmosphere all year round. The historical "Petite France" district, the colourful alleyways, the 142 metre-high cathedral towering over the city, delightful strolls along the Ill river banks, the ever-so welcoming winstubs for tasting Alsatian specialities... just a few of the myriad of pleasures to be enjoyed during a trip to Strasbourg.
Strasbourg, my destination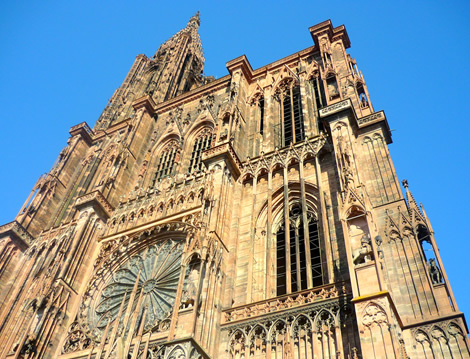 A city of gatherings, of art, of history, a city with a cosmopolitan, up-to-the-minute and international flavour, Strasbourg holds pride of place in an ever-changing Europe.

From its majestic Notre Dame Cathedral to its works of art dotted around the city centre, Strasbourg - a UNESCO World Heritage-listed site - proudly showcases its history. The city, which has stood at the cultural crossroads since time immemorial, is a European Capital: the European Parliament, the Council of Europe, the European Court of Human Rights, the European Pharmacopoeia, the European Science Foundation and the International Space University are all firmly rooted there.

Strasbourg, the European: a dynamic, exciting, 15-part tour that you can listen to on your MP3 player or mobile phone! Click here to download the tour for free..
Event calendar
Downloadable literature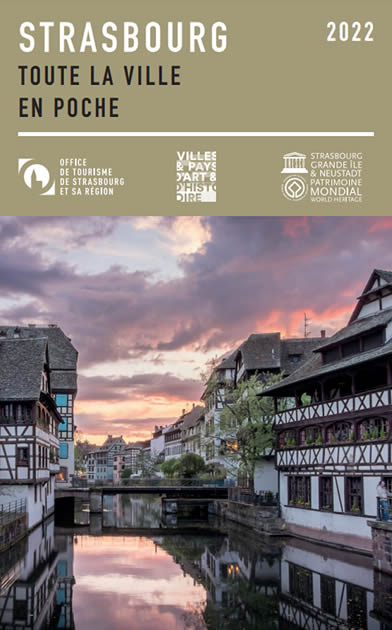 The city in your pocket

... a wealth of tips and tricks along with practical information to help you discover Strasbourg, based on your tastes and your mood, all year round. Enjoy your visit!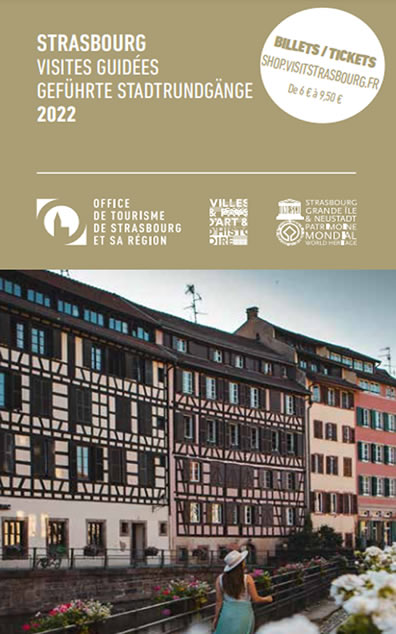 Guided visits for groups.

Get to know the city like the palm of your hand!

Download the document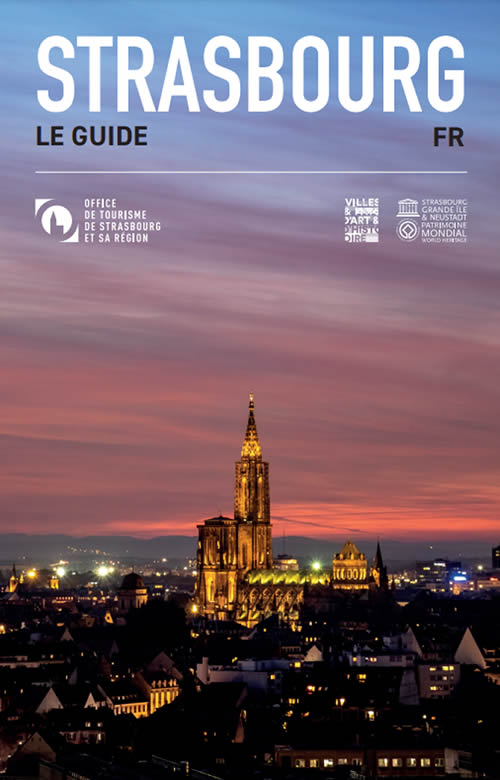 Strasbourg - The Guide